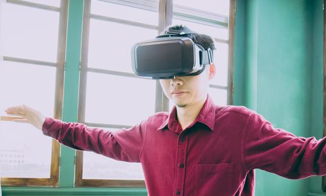 Virtual Reality has become a buzzword in marketing, publishing mobile and gaming domains of late. Content creators, hardware manufacturers and service or solution providers are all excited about the possibilities. Most importantly, the end consumer has welcomed the VR experience, especially for gaming.

Time spent on smartphone apps accounted for 47% of total media engagement and is likely to increase this year, thanks to mobile video. So what do these developments mean for businesses, especially in the context of the mobile experience driving consumer engagement?

Our free e-book outlines some of the opportunities for brands and hopes to be a handy guide for mobile-centric businesses.