DesignRush, a B2B marketplace connecting brands with agencies, recently identified the top UX Design Companies and trends and examples within UX design. This was done with an aim to highlighting projects which 'create an enjoyable experience for users and drive loyalty and revenue'.
We are pleased to announce that we were ranked No. 1 in the list of Top UX design companies and our work for Discovery+, India's first aggregated non-scripted, immersive entertainment streaming app was ranked among projects which illustrate 'best practice in UX design and development'.
Read more about our work for Discovery+ here. Our work on the project earned this testimonial from the client:
"The team at Robosoft played a significant role in building this multi-platform experience spanning iOS, Android, Web and Fire TVs. Their team comprises an extremely dedicated bunch of folks with a keen problem solving approach."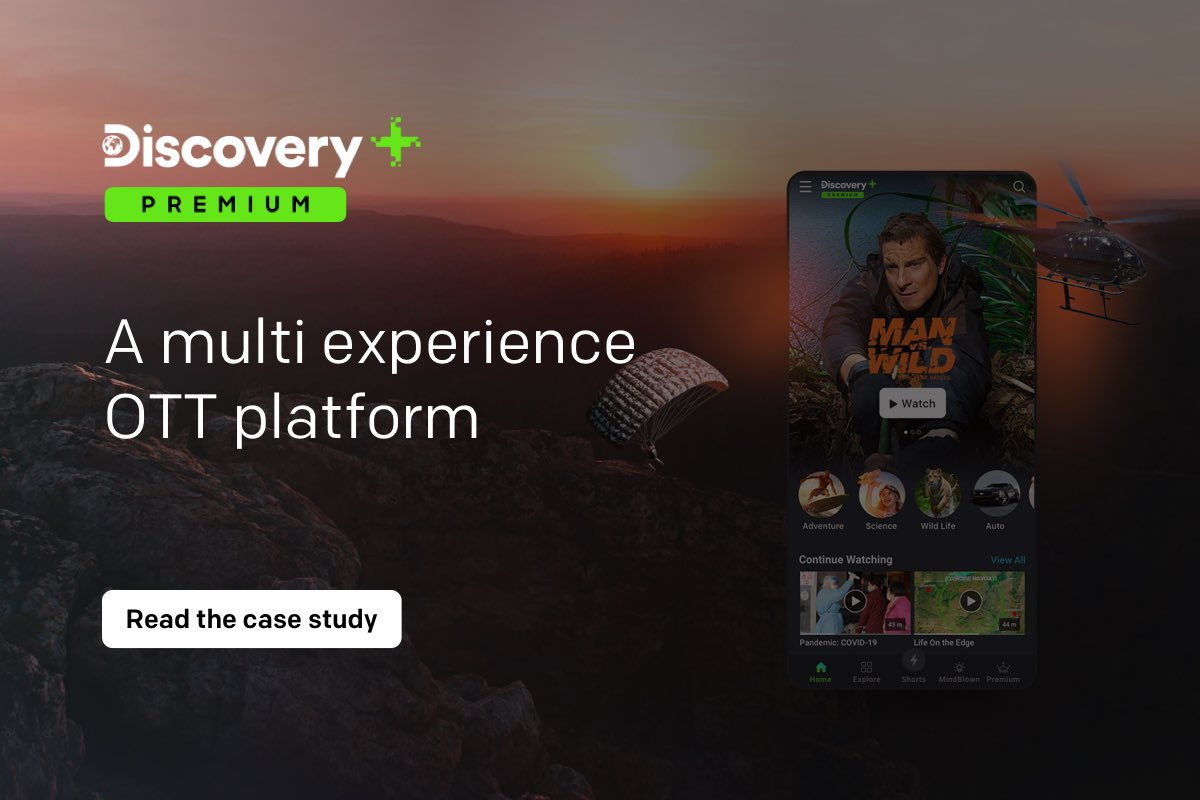 The project was also written about in the technology section of Indian Express, a leading Indian daily.
The report from DesignRush also indicates the new trends within UX design and development:
Animation
Careful color selection
Personalization
Inclusive and adaptive design
Optimized micro-interactions
See more of our work here.