The world continues to be devastated with the after-effects of the COVID-19 pandemic since the beginning of 2020. Many countries, including India are fighting an outbreak, referred to as the second wave. In many parts of India, patients are in critical need of medical oxygen as its demand outstripped supply within a short span of time.
At Udupi, our headquarters, we were happy to make small contribution by donating 1000 oxymeters and 7 oxygen concentrators to the district administration. This will help the administration in the fight against the pandemic and help save lives. These devices, with in-built temperature and SPO2 measuring capabilities, will be used by ASHA workers in their door-to-door campaigns to identify covid patients in villages.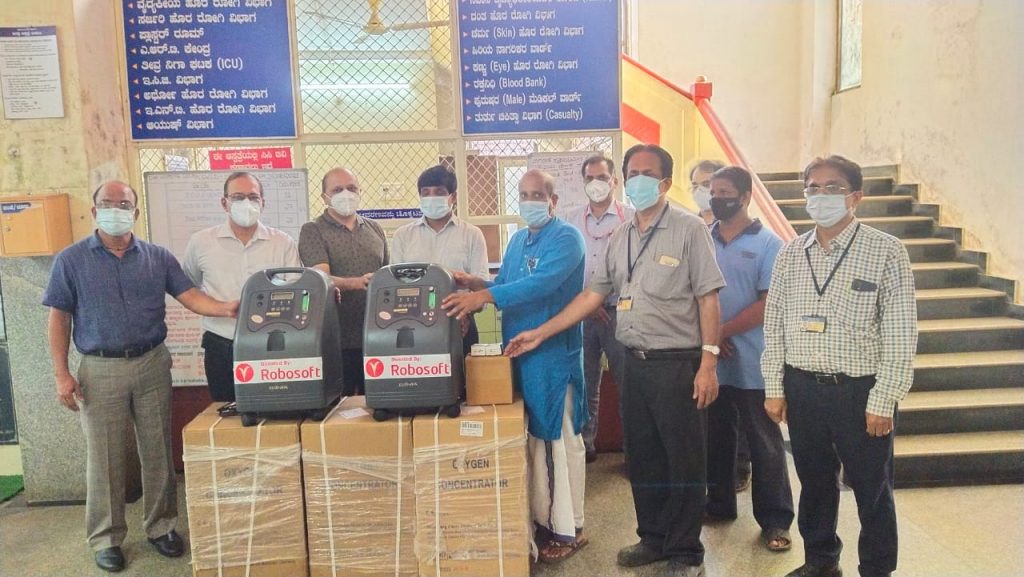 These were distributed in the presence of Shri Raghupathi Bhat, MLA and Deputy Commissioner of Udupi. Also present were Rohith Bhat, our Chairman & MD and Sudheer Bhat, our CFO and Member of the Board, among others.
Robosoft is committed to our vision of simplifying lives. We are focusing on rural development, education, skill development, and employment-enhancing vocational skills for children, women, and the differently-abled as our key social responsibility initiatives. In late December 2019, we donated learning equipment to government-run schools in the Udupi area.