'Tis the season…the holidays are once again upon us, and with retailers prepping months in advance for the advent of the 2018 season, the goal as always remains: keep customers happy and keep them coming back for more. The currently crowded e-commerce landscape includes behemoths such as Amazon, Alibaba, and Walmart (to give perspective, Walmart is the largest retailer in the world, and Amazon, at number 7 on the list, had a market share of 37% in 2017), so smaller retailers are using every available tool to stay in the game.
As e-commerce continues to grow, with 2018 poised to be the biggest year yet, brick and mortar stores will be forced to use such technologies as artificial intelligence and machine learning (AI and ML) to keep their edge and outperform their competition, pursuing innovative and resource-conscious ways to connect with their digitally savvy consumer base.
To successfully compete in the 2018 holiday market, brand owners will need to ask:
What is it that consumers want from retailers this holiday season?
What functions will AI & ML influence this season?
What are the factors that brand owners should keep in mind while incorporating an AI strategy this holiday season?
In this article, we address those questions and examine how AI and ML technologies are forever shifting how customers and retailers engage and interact with one another, particularly during the frenzy of holiday shopping.
The Rise of Online Shopping
The e-commerce market in the United States is about $450 Billion per year, and e-commerce represents roughly 10 percent of the total market. On an average, consumers spend more than 3 hours per day on social media, and with the constantly evolving technological advances, search engines and websites aren't the only platforms to see a dramatic rise in shopping activity. Social media sites such as Instagram have experienced a rise in their engagement. Consumers are more likely to respond and relate to direct messages sent by social media influencers than those sent directly from brands themselves. Brands such as Natori recognize the power of these organic touch points with potential customers, and the relationship-building groundwork they provide for future and repeat business.
According to the Deloitte 2017 Holiday Retail Survey, more than half of shoppers reported that they would make most of their purchases online for the 2018 holiday season. Past behaviour showed that consumers primarily use search engines to find the best deals and compare prices online, but the majority still went to a physical store to buy those products. Now, the scales have tipped, balanced between physical and online sales.
Succinctly put, consumers want more with less. They want an easy-to-use, issue-free shopping experience that promises to keep on giving, very much in the spirit of the season. They want the ease of price matching and to research customer reviews before they settle on which retailers will get their dollars, but they also want fewer choices when it comes time to actually making that purchase, to reduce the anxiety of the paradox of choice.
As soon as a customer decides to purchase a type of product, "having a smaller range of potential products to choose from reduces choice overload." AI and ML play an important role not only in strengthening marketing efforts through retargeting ad campaigns but also, more importantly, in sending the right recommendations tailored for consumers (reducing anxiety and giving customers a sense of feeling taken care of) and providing consistently stellar customer service through voice assistants and personalized experiences.
There are several key areas where retailers are or should be harnessing AI and ML technology, in both brick and mortar and e-commerce, to increase their sales revenue this year for the holiday season.
Methods to the Holiday Madness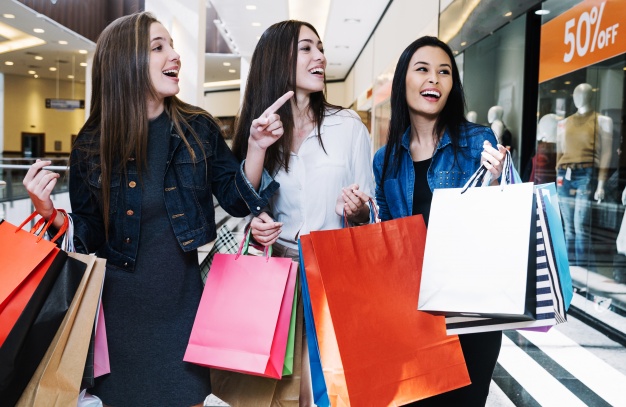 Christopher Schyma, the Director of Retail at Sutherland, is quoted as saying:
The rise of automation through AI will have a much more significant impact on retail than other industries . . . This is the result of the changing retail industry – today's customer requires digital-first experiences, where needs are met and expectations exceeded across a variety of touch points and at the complete convenience of the shopper.
Retailers will try to woo consumers this year with:
Marketing: Retargeting campaigns:
Customer experience: AI-based recommendations
Supply chain & logistics: Product stocks and shipping
Customer service: Chatbots
Marketing
Retargeting campaigns are by no means a new player in the retail scene. However, AI technology is becoming more sophisticated, allowing you to glean more nuanced data from consumers' online and purchasing habits.
Instead of simply suggesting that they buy the thing they saw online in one of your ads, retargeting campaigns using AI can suggest complementary products as well, or products that they may need in the future.
Customer Experience
Personalized shopping experiences, both in-store and online, are one of the key aspects that retailers refine and prioritize when crafting their overall brand experience. AI has been involving with this process in small ways for the past few years, but we're seeing a greater adoption of technology-forward processes. Shoppers input their preferences into their online profile, and the system generates not only a customized profile for them to view but also a tailored shopping excursion, whether they choose to visit the store in person or shop online.
This level of customization saves the customer so much time sifting through a myriad of products to help them find just the right ones. "AI tech is getting so good that it knows what you want—and can suggest complementary products—even better than you do."
Customer Service
Self-checkout tills and chatbots have become almost ubiquitous in most customers' shopping experiences. Recent data from Accenture shows that 65% of consumers "are already using or would like to use a number of technologies that are powered by AI when shopping, including chatbots." Retailers can use chatbots not only in customer service scenarios to cut down resolution times but also in the lead generation process.
Chris Messina, the lead of Uber's partner ecosystem development and expansion, coined the phrase "conversational commerce", a phrase that conveys the "convergence of messaging apps, natural language interfaces and brands" that provide a more natural forum for consumers to connect with their favorite brands through chatbots.
The key for retailers will be to focus on freeing up their employees to do more complex, human-focused activities, rather than the mundane tasks that eat up time and can cause frustration and confusion for customers.
Supply Chain
Retailers can also make use of AI and ML technologies on the back end of their operations through their CRM, supply chain management, and logistics processes. Andrew Cross from Brabners says that AI will have a "serious impact on retail [through] the supply chain . . . inventory management systems are already in play."
Companies such as Walmart have an AI system in place to solve their "last mile delivery issues" that frequently plague retailers when their stock is low or depleted. Richard Cawston, supply chain managing director for XPO Logistics, shares that Nestle has invested in "a custom-designed distribution centre that will feature integrated data analytics, intelligent machines, advanced sorting systems and robotics," which will enable Nestle to streamline their operations in order to cut costs and better meet the demands of their customers over the holiday season.
Examples of Retailers Using AI Technology
Below are a few examples of retailers successfully implementing AI technology directly into their customer interactions, recreating experiences from the very first moment and giving customers a sense of awe and inspiration.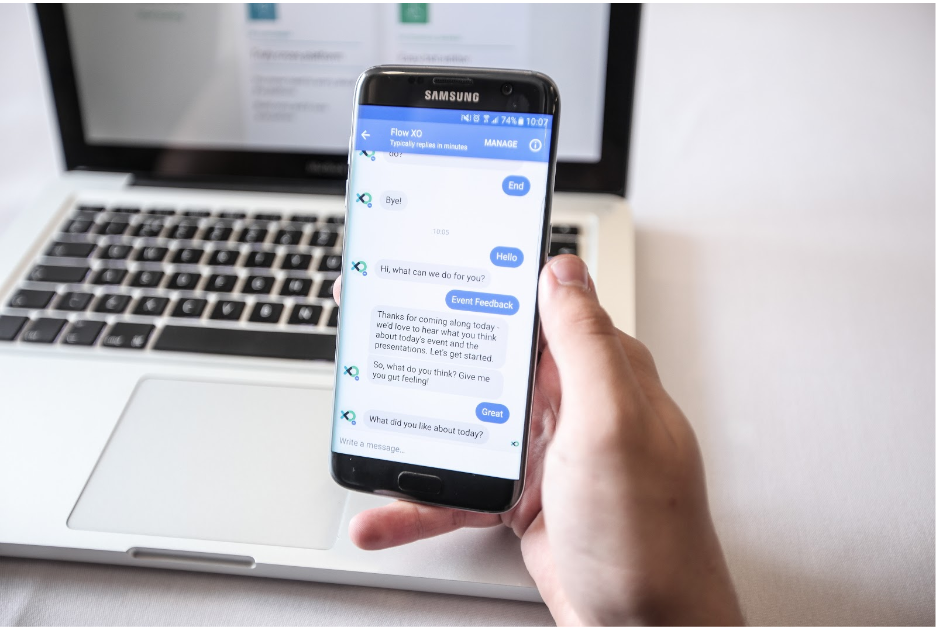 Tommy Hilfiger used chatbots heavily during New York Fashion Week in order to increase traffic to their site. The bots were nearly indistinguishable from a human, giving users the power to direct the conversation and providing them options on style guides and digital catalogues of their recent collection, as well as offering a "backstage" look of their latest show.
Stitch Fix makes use of sophisticated algorithms based on profiles filled out by customers on their likes and preferences. These profiles then help customers pick out the right items…not only saving the customer time and money but also ensuring your customers feel that each experience with your company has been tailored and personalized before they visit your online or brick and mortar store.
Japan's SoftBank telecom operations created a humanoid robot 'Pepper' that could interact with customers and ''perceive human emotions''. Pepper was deployed at the Ave apparel store and the store experienced a boost of 98% in customer interactions, a 20% increase in foot traffic and a 300% increase in revenue.
Video Source
Both The North Face and the Mall of America use the IBM Watson-enabled platform to offer tailored shopping experiences and customized lists of items. The system, "through voice recognition technology queries and sentiments of customers," can understand and create a personalized plan for each customer.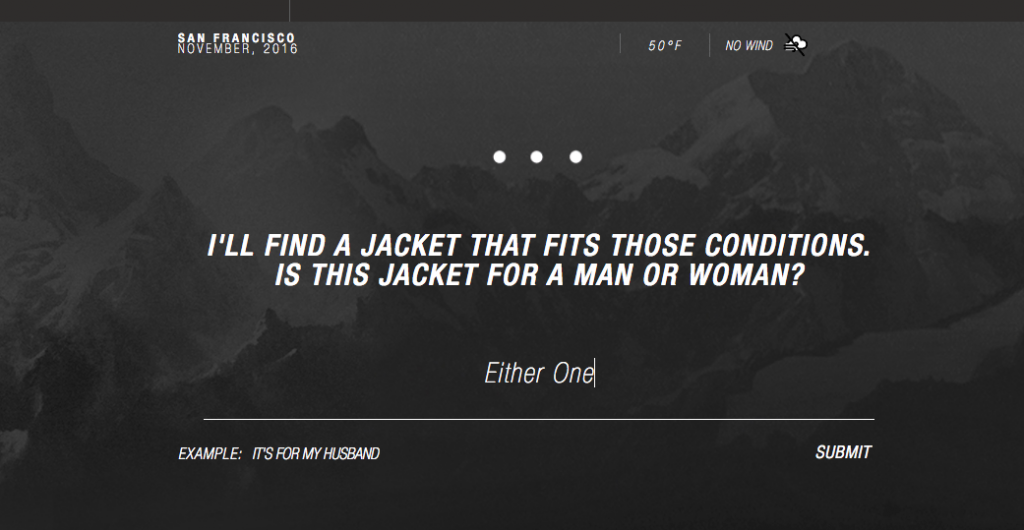 Image Source
There are AI-enabled platforms that can help transform the entire purchase cycle from merchandizing to customer engagement for retailers, like Vue.ai. It is the world's only end-to-end Artificial Intelligence stack for brands and retailers. Vue.ai's product suite contains solutions for merchandizing and operations, the eCommerce site and app and all the way through to marketing.
Best Practices When Incorporating AI
Keep the human touch:
Retailers can embrace AI without losing the human values they built their businesses on. Your customers are people, as are your staff. Never let that become an afterthought.
Remember to be subtle:
Customers may feel "spied on" if retailers take too aggressive of an approach. Proceed with care, and remember that the choice to buy is up to the customer.
Privacy is paramount:
Your customers need to know that you have their best interests at heart. Put safeguards in place, no matter what technology you use, to ensure neither you nor your customers will regret sharing their information.
By using artificial intelligence in every aspect of your retail operations, from online searches to tailored suggestions to your supply chain management, you can ensure your customers feel valued and appreciated rather than feeling like a dollar sign. You can bring the human-ness back to holiday shopping…with a little (or a lot of) help from robots.