Health and technology are coming together like never before. The blending of these two distinct entities has lead to explorations that not only question the existing system but dare to rethink and replace trodden concepts and address untapped needs. From self-prognosis to smart diagnosis, from wearables, for technophobes to object sensors for elderly care, from real-time health monitoring to remote patient management, from smart pharmacies to timely medicine dispensers and from biostamps to injectables — processes, services and devices in the health spectrum are being vehemently explored.
All these amazing, ground-breaking innovations are questioning conventional approaches to healthcare at every stage. But this also prompts us to observe and reflect on these happenings around.
The word 'health' is defined as a state of being, free from illness or injury. It invariably gets associated with the notion of something going wrong and rectifying a problem. It is also perceived as an individual-centered term, where the sense of self is strong and the feeling of looking inwards is overpowering.
However, the inclusion of 'care' almost instantly adds a positive feeling of concern. It makes the entire concept more humane and embracing. The focus beautifully shifts to the overall wellbeing of a person, rather than looking at health in isolation.
The attachment of this word has lead to exploring diverse facets of this proposition and a desire to seek a more holistic in nature approach. This is gradually making the perception of healthcare more universal in terms of access, economical without compromising the quality and understandable in terms of a science.
Technology is striving to play an important role in identifying various touch points, where it can interact with people in their healthcare journey. This is not restricted to pre, during and post health problems, but also explores the idea of empowering people to own their health, stay informed and focus on individual wellbeing.
Today, we are witnessing varied types of innovation being explored in order to achieve a democratic approach towards healthcare. These innovations primarily are categorised into 3 buckets.
Process Innovation
Technology Innovation
Business Innovation
Process innovation — the very method of buying and using healthcare is being redefined.
PillPack redefines the function of a pharmacy. The personalized service monitors and manages your medication directly with your doctors. It responds to your prescriptions, packages the medication by the dose and ships it directly to your door.

MediPay has identified the most latent pain point in healthcare servicing. A seamless, stress-free experience that gives you a clear picture of the medical insurance you are entitled to based on your profile, using it at the right time and place and even paying your doctor directly.

A 3-step easy, transparent and fair payment plan for every medical need
Technology innovation — uses technology as a tool to develop and improve new products and treatments.
Cue Health is developing convenient technology to solve innate health problems. Their health monitoring system connects you to your health at a deeper level. You can use their portable device by adding your sample and simply loading it into the disposable cartridge. This gives them access to information, which otherwise would come after a long wait and unpredictable costs.

Cue's portable device (L). Cue's software delivers a personalized mobile health dashboard, which stores test results and connects directly with on-demand telemedicine and prescription services (R).
Business model innovation — creating new business models that are now matching the incumbents.
Apple ResearchKit is making catalogued research data available to research facilities and laboratories. The software framework for apps lets medical researchers gather robust and meaningful data. This has accelerated breakthroughs in specific diseases like autism and depression through rich medical insights and discoveries.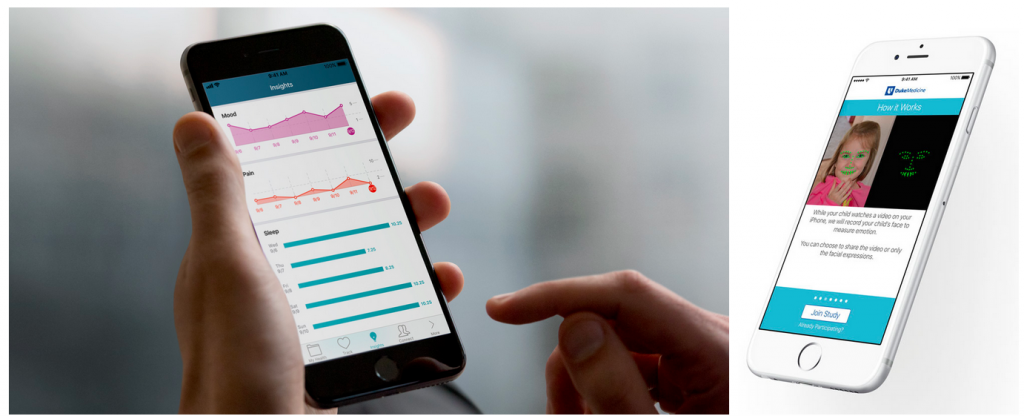 Apps created with the ResearchKit are already producing medical insights and discoveries at a pace and scale never seen before.
Bowhead is positioned as having fun with self-care. This approachable wellness tracker and personalized guidance tool prompts you to celebrate your health. You can earn tokens for tracking daily health behaviour, test your nutrients and hormones in realtime and get prescribed medication based on your body's unique needs.

Bowhead Health is designed for individuals who want to take control of their health data and outcomes.
We see all these amazing interventions around us and are awed by the very possibilities of the same.
Though, on the flip side, this also sheds light to the fact that these healthcare interactions are happening in isolation. They are solving one problem at a time across the journey, waiting for the rest to be solved by another. It is more of a 'Eureka Moment' of one than a syndicate driven transformation of a system.
Why can't the healthcare system be more connected? Where each touch point in a person's healthcare journey that is remotely associated with the concept of care, is inconspicuously connected to form a strong network of sorts.
The answer to this predicament lies in creating a symbiotic relationship between primary healthcare needs, where there is an understanding and sharing of rich insights across care settings.
A systematic three-step process:
1. Patient information can be accessed and exchanged across care settings.
2. Collection of a wide range of vital health data that can help diagnose and treat patients in real-time from a preventive perspective.
3. Rely on this strong network to diagnose and treat more patients in ways that use time, money and human resources efficiently and effectively.

Healthcare data that can be leveraged to create a robust system (Source — IBM Watson Health)
Can we create an ecosystem of sorts?
My lopsided diet can connect me for a free first-time consultation with a dietician — a vitamin deficiency identified in my body is verified by a local doctor — the required nutrition pills are on its way home.
A niggling pain in your back takes you to your family doctor — he is unable to give you a precise diagnosis — you are directed to the best available specialist (considering your urgency and insurance scheme) — you check the reviews and experiences shared by people — you visit the doctor and he prescribes 10 days of therapy sessions and weekly medication to strengthen your back — your appointment with your local physiotherapist is scheduled and your pharmacy sends you an intimation that the medicines are on its way — a yoga center in the vicinity offers you a free yoga session trial.
These are just two use cases, but the mental respite and positive affirmation people desire concerning their health needs to be felt and understood. Can every journey associated with health be reiterated with care? Care that is simple to understand and easy to execute.
A system where primary care, long-term care and post-op care are smoothly handed over from one to the other. Where support groups are introduced in the care process not as a last resort, but more as a first resort towards recovery.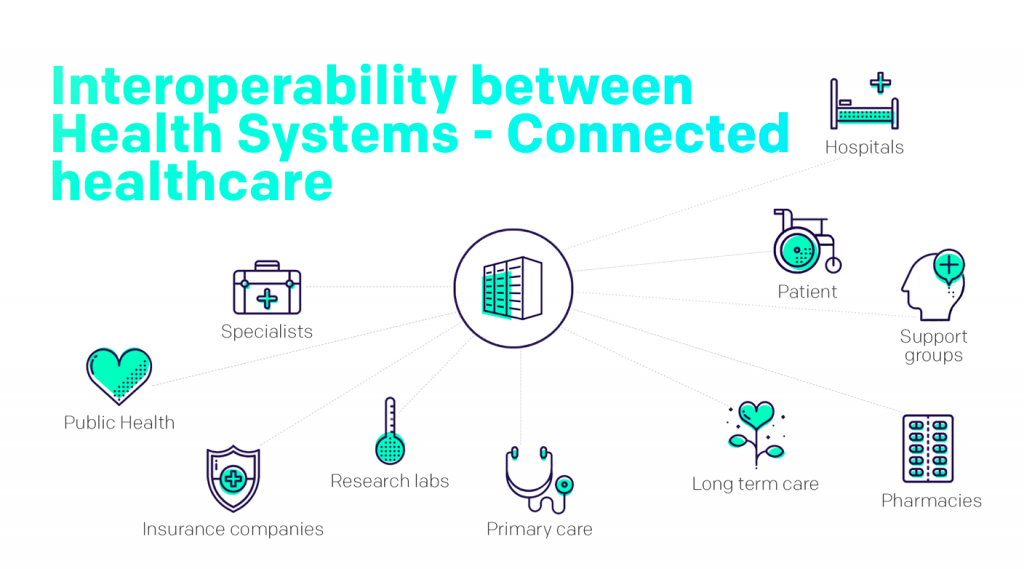 The connected Healthcare system
The possible solution
The possibility of this strong ecosystem lies in creating a Unique Identity System, something like an Aadhar for health. A system built on your biometric and demographic data, which is built on the premise of well being, care and trust. A platform binding key areas of effective healthcare, giving rise to the concept of a Unique Health ID.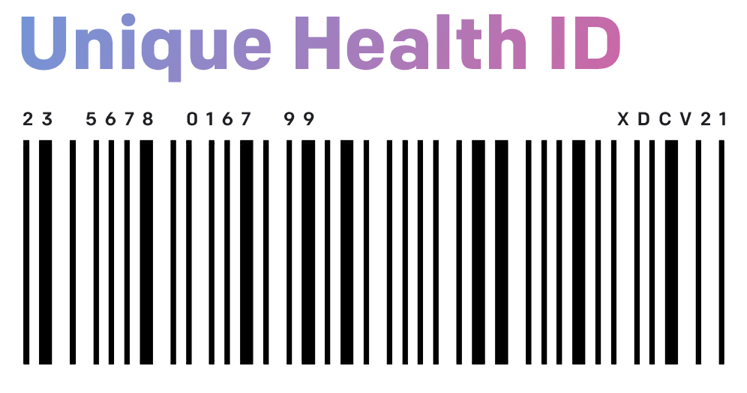 A unified Health ID, which is unique to a person. This ID is an integral part of the health ecosystem — a rich health repository, where each vertical can cross-reference and talk to the other if allowed to. This also leads to the provision of a relevant, specialized and complete health solution.
The identification method can be anything from a smart card (corresponding to your blood group), biometrics (iris scan, fingerprints or face scan), or something as futuristic as an injectable or tattoo. The user is given a digital key, deciding who can see the data.