Digital Lending has been an exponentially growing global phenomenon over the past years. It may have been initially dismissed as a 'buzzword' with no universally articulated definition, but the bold foray of Fintech startups and tech giants into the grey space has resolved all market doubts. And the result has been spectacular.
The global market size of digital lending platforms is now expected to grow from USD 5.1 Billion in 2018 to USD 12.1 Billion by 2023. This translates to a Compound Annual Growth Rate (CAGR) of 18.7% during the period.
Increasing consumer demands and expectations have created new markets for alternative methods of borrowing money. And businesses have been quick to understand the importance of customer experience as a differentiating factor. They are proactively leveraging the opportunity to drive efficiencies, cut down on costs, and expand.
Digital lending: primary drivers of growth
Here's a close look at the primary factors that are driving this revolution and contributing to superior customer experience in digital lending today:
Market Impact of Millennials and Generation Z
An influx of tech-savvy Millennials and Generation Z consumers into the financial markets has brought a fundamental shift in consumer ideologies and behaviours. 'Instant gratification' is the key for them and digital habits such as online food delivery, cab booking, and grocery/essential shopping has only reiterated this mindset. They have a stronger emotional connect with technology and new-age brands such as Apple, Uber, Amazon, and Google. The perceived ease of use and delight of digital-only products (e.g. Dropbox) is sought to be emulated across all digital experiences.
Hence, this is both an opportunity and a threat for financial organizations. To stay relevant in the market and fend off competitors, there was a dire need for both short and long-term financial instruments that fit into the profiles of such consumers.
Data Collection and the Associated Analytics
The proliferation of smartphones in consumer habits is driving more than half of the traffic on the Internet today. With access to a number of digital services, engagement is being driven like never before. The result is an accumulation of data points that can be smartly leveraged by financial companies.
The silver lining? Lenders have the ability to actively analyze the spending habits and repayment schedules of users and profile them with unprecedented accuracy. With such abundant data sets, significant value in the financial sector can now be driven.
Added capabilities in their arsenal include:
Generating new revenue streams via data-driven offers and recommendations.
Extending better services and security features to customers, such as the detection of card frauds.
Managing the risk of lending to customers by determining the probability of repayments.
Leveraging Machine Learning techniques to connect relevant card members with the right merchants.
Offering market insights to customers while boosting engagement and trust.
Introduction of Innovative Business Models
The inception of multiple digital lending business models to meet varying customer needs and regulatory requirements has only made the case stronger. With niche operations, companies are now able to reach customers who were not able to access financial services in the past. Innovation in the space has fended off challenges related to geography, higher transaction costs, and transparency.
Primary digital lending models today include:
Online and Mobile Lending Platforms: Offer end-to-end digital lending products via purely mobile or web-based platforms. The entire workflow of lending ranging from customer acquisition, loan distribution, and customer engagement is digital.
E-commerce and Social Platforms: Lending is not the core value proposition of such platforms. They instead leverage it as an engagement strategy to boost customer retention and sales.
Marketplace Platforms: A typical marketplace where specific algorithms are used to match borrowers and lenders. An initiation or subscription fee is usually charged from lenders.
P2P Platforms: Such platforms use profiles and data to match borrowers with institutional or individual lenders. They often include support for repayment and collection processes.
Supply Chain Lenders: Short-term and digital working capital loans for SMEs for various needs such as purchasing inventory from distributors or pay-as-you-go financing.
Tech-powered Lenders: Traditional lenders with digitized lending processes that include digital acquisition channels and repayment options.
Enablement of Regulatory Environments
With the economic benefits of digital lending now evident, governments around the world have been embracing the shift. In fact, they have been coming up with regulatory frameworks that protect the interest of all the involved stakeholders. Prominent motivators in the sector by global governments include:
Issuance of BitLicenses by the US Government for businesses that deal in cryptocurrencies.
Drafted rules for digital lending, such as the 'Guiding Opinions on
Promoting the Healthy Development of Internet Finance (GOPHD)' by central regulators in China.
Implementation of India Stack, an open architecture platform for authentication and data access in India.
European Union's PSD2 (Second Payment Service Directive) regulation enabling customers to share sensitive financial data through secured third-party APIs.
With a legal and officially recognized framework of operations, market inhibitors have been efficiently combated. For instance, due to the legal, regulatory vacuum in China, 'shadow banking' participants prevailed in the market. This often led to funding mismanagement and liquidity issues for key stakeholders.
Better Speed of Operations and Lower Costs
Digital lending is backed by technologies that eliminate operational bottlenecks and significantly speed up the process of loan approvals and dispersals. An ideal tool can automate the underwriting and approval processes. As a result, lenders are now able to:
Execute real-time data assessment for application approvals or rejection.
Undertake quicker loan decisions and maximize customer engagement.
Constantly monitoring the creditworthiness of borrowers.
At the same time, digital lending business models are much more cost-effective than traditional banking models. Lenders do not have to maintain brick-and-mortar structures or pay for expensive legacy IT systems. Hence, with a significantly lower cost structure, customers receive more affordable loans and access to new financial tools.
Digital Lending: many players, many intents
Let's take a quick look at the existing digital lending ecosystem and look at what global market players are offering in the space:
U.S Bank: Recently launched a digital lending platform that automates the process from application to funding. Applications can be submitted and reviewed on any device and borrowers can even review loan terms remotely and electronically sign documents. And with an integrated ecosystem, customers can initiate application processes on one channel and pick them up on another.
The Halo App: This is a peer-to-peer digital lending platform that leverages an intuitive mobile application to connect borrowers and lenders. It has been specially created to cater to the small-dollar loan requirements of users. It is borrower-centric in the sense that they can slice their payments into smaller pieces. Lenders are available round the clock and borrowers can receive instant cash.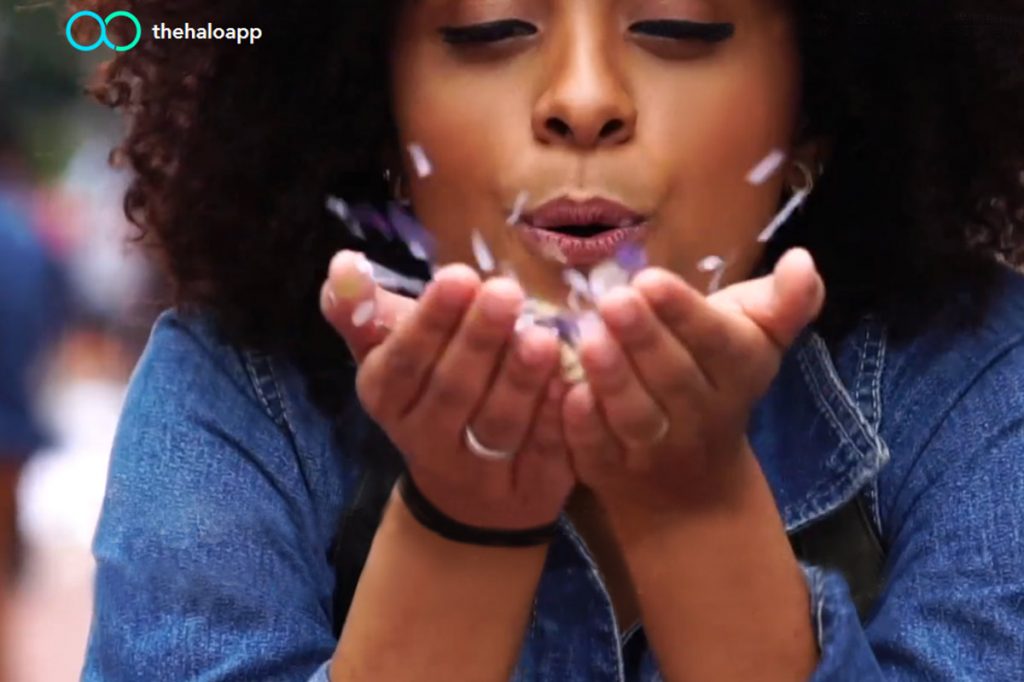 Kabbage: Dedicated platform for entrepreneurs and small businesses that provides them access to up to US$250,000 in loans. It takes users just 10 minutes to verify their eligibility. A highlight of the platform is the elimination of origination fees and prepayment penalties. And with an integrated interlinking of business-related information, users can drive automated financials reviews.
Faircent: a P2P lending platform which 'connects individuals in need for credit with individuals and institutes willing to lend their access funds'
TurnKey Lender: Intelligent and all-in-one lending automation platform that leverages AI and big data to streamline the elements of a lending process. This ranges from origination to underwriting and servicing to collection.
With a plethora of such players in the market today, it is indeed becoming increasingly difficult for companies to differentiate their offerings. This is precisely where customer experience takes precedence. A great digital customer experience involves understanding user needs, creating a strategic design framework, creating design with emotion and empathy among others. With all other key variables being in a level field, customer experience in digital lending is set to be in the driving seat.
Here are some primary factors that you need to keep in mind while designing your product/service:
Importance of cross channel journeys and the need to extend innovative cross-channel integrations.
Frictionless digital experiences with near-real-time accountability and continuity across both digital and in-person experiences.
Having a centralized and integrated system to capture and retrieve customer information, eliminating data redundancy.
Offering relationship and loyalty pricing tiers and exclusive benefits in a bid to boost retention.
Eliminating excessive or unreasonable document requests or the submission of multiple applications for multiple products.
Extending real-time visibility into the status of applications and delivering effective customer-centric communication.
Personalized offerings with the flexibility and agility to easily configure loan options.
Leveraging the ability to use customer analytics to drive contextual experiences.
Including provisions for easy-to-use and quick processes such as eKYC, e-sign and digital locker with intuitive third-party integrations.
Easy access to credit scores from the relevant credit bureaus and the subsequent verification of documents in real-time.
Provisions for detecting frauds and integration with payment gateways for quicker decision making and disbursal.
The Verdict
As we venture into a bold new era of digital lending, customer experience is set to play the lead role in the story of financial empowerment. Lenders that are able to smartly manage the ever-changing customer expectations, emerging technological capabilities and shifting market conditions will always be a step ahead from their competitors. As sources of consumer data grow every year, lending institutions will be able to increasingly focus on consumer needs.