The Internet Retailer Conference & Exhibition (IRCE) is the premier event for experts, vendors and strategic partners in the consumer facing and B2B sector. It brings together more than 10,000 retail and e-commerce professionals from all over the world to network, share new ideas and learn from the best.
IRCE is a fully packed four day event. The question is: how do you make the most out of it? Here's our quick guide to this amazing conference. And don't forget – Robosoft will be at Booth #986, so drop in and say hi!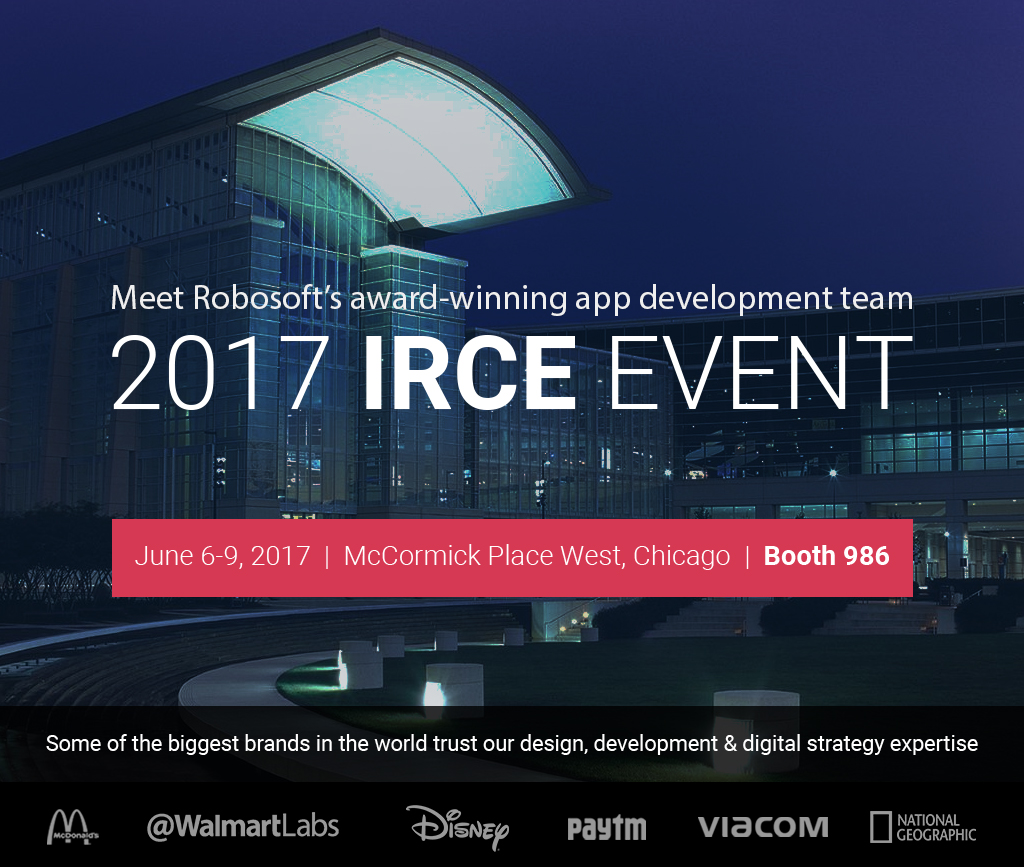 Decide what matters most to you at the IRCE 2017 event, then create a daily calendar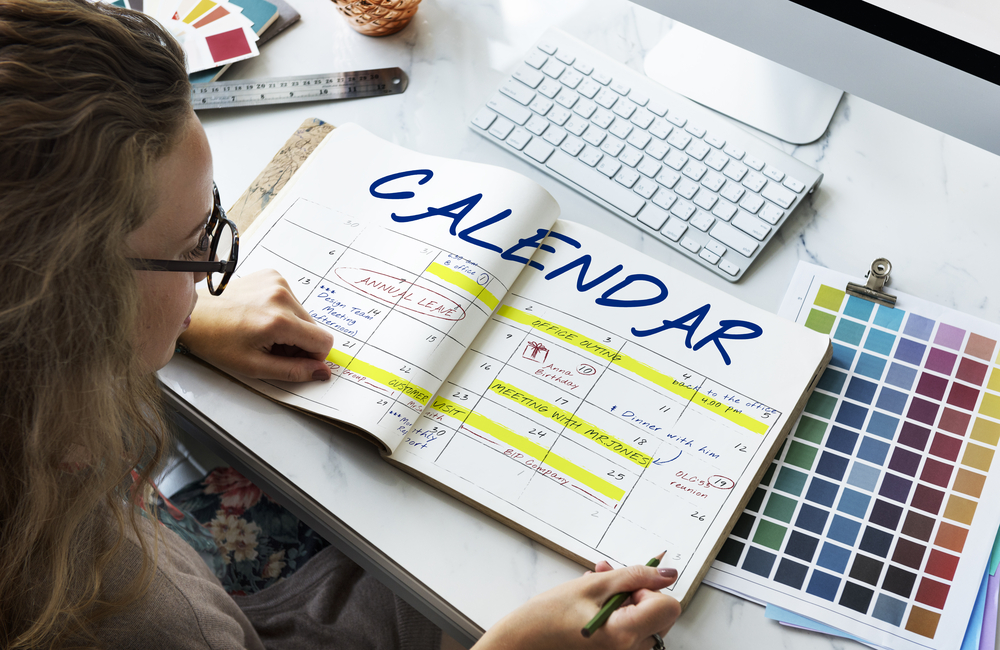 IRCE has over 120 different panels running in parallel. Obviously you cannot attend all of them, so we strongly suggest you review their calendar of events in advance and mark the ones that interest you most. This is probably the single most important thing you can do ahead of your trip to Chicago, as it will dictate what you learn and who you connect with during the conference.
This year, major themes include digital e-commerce trends and improving your online strategies. Similar to previous years, there will be workshops dedicated to Amazon.com services, innovations and marketplace. Personalization and content development have always been important themes at the IRCE annual event in Chicago, and this year's agenda is no exception. And as always, there'll be workshops dedicated to replatforming your digital presence.
It's clear that there's no shortage of interesting workshops at IRCE, making it even more critical to read through each workshop description and prioritize them based on both your company's priorities and your personal interests.
Decide which experts you want to meet with at the IRCE event for mutual benefit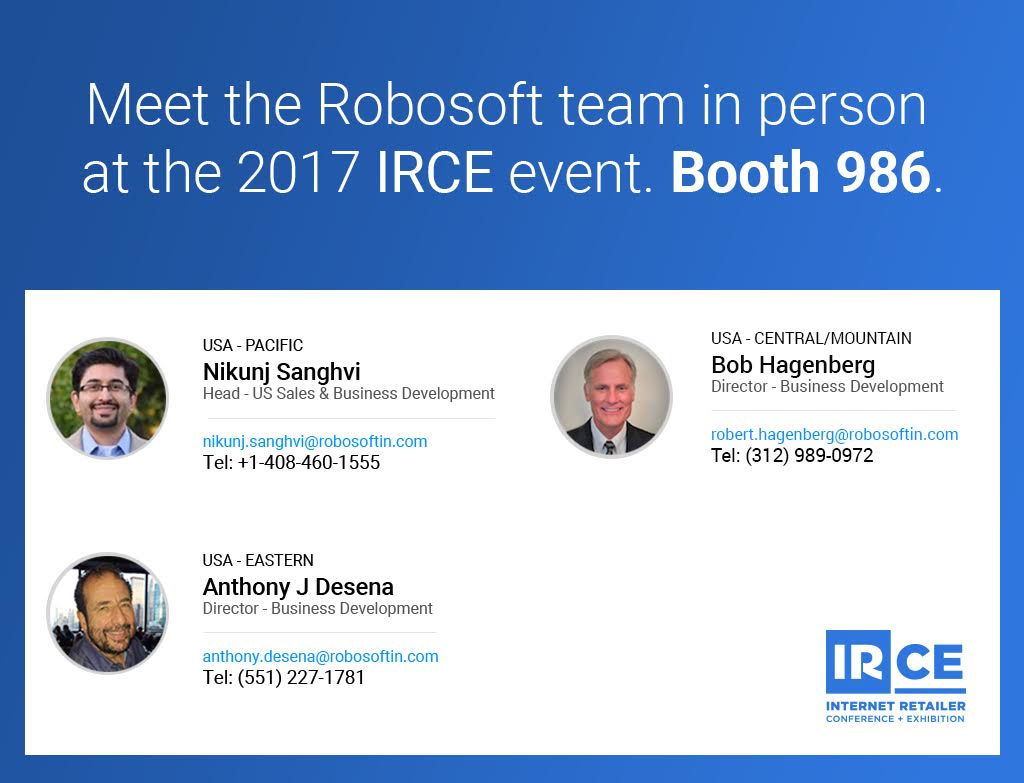 In addition to interacting with hundreds of your peers, IRCE is a fantastic opportunity to meet a wide variety of company representatives specializing in all things e-commerce. And as we mentioned before, deciding which experts to meet in advance will play a crucial part in getting the most from your conference experience.
Want to build an awesome and affordable mobile app guaranteed to meet all your objectives and goals? A Robosoft representative will be available at Booth #986 to answer all your questions and help you decide if we're a good fit for your mobile app needs.
Is your company interested in acquiring a new B2B e-commerce solution? Intershop was ranked by Forrester as 2017's top B2B e-commerce company and will be located at Booth #310. Or, maybe you're looking for a B2C vendor. Visit Shopify at Booths #467 and #367.
Is your site too slow? The world-renowned content delivery network company Akamai has Booth #809 reserved for anyone interested in improving their website's performance.
You get the point. If there is a service tied to a digital product need, there will be a provider at the conference you can talk with. For the entire list of companies to choose from, click here to see all vendors and booth information.

Network like a pro at the 2017 IRCE event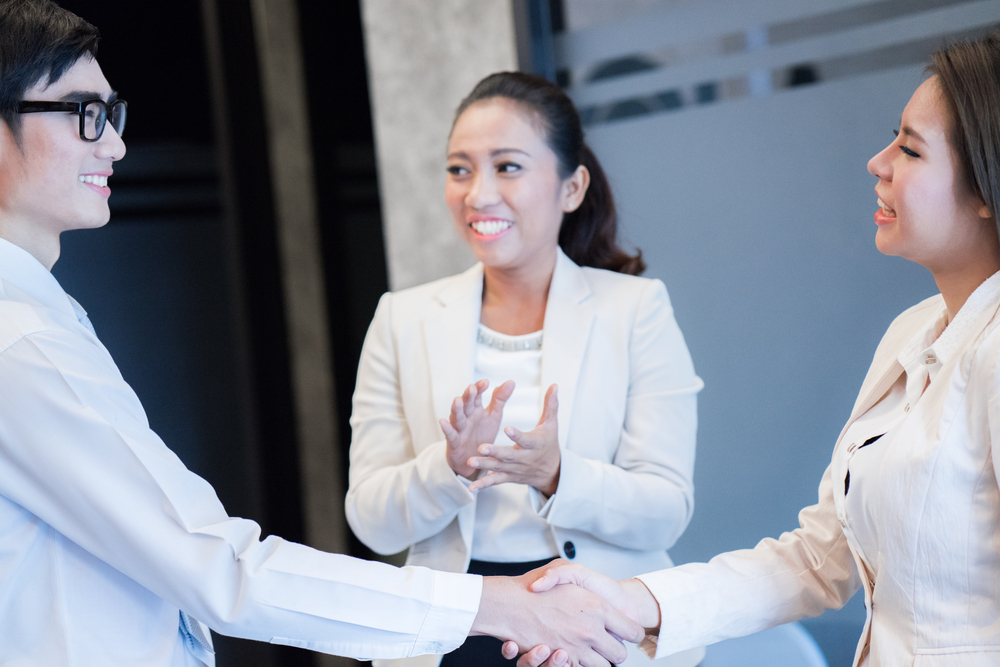 Like most major events and conferences, IRCE is a great opportunity for participants to network with like-minded individuals. Of course, the best way to find people you want to speak with is to go to the workshops aligned with your professional interests and talk to the vendors and professionals in the area.
Don't forget to bring plenty of business cards and don't be shy. Who knows, you may get your next job or strategic partnership at IRCE!
Finally, a great way to network is to be an active participant during the Q&A session at the end of every workshop. It's only natural to want to interact and introduce yourself to some of the presenters. What better way to start the conversation than to ask a well-thought-out question?
Stay near the conference venue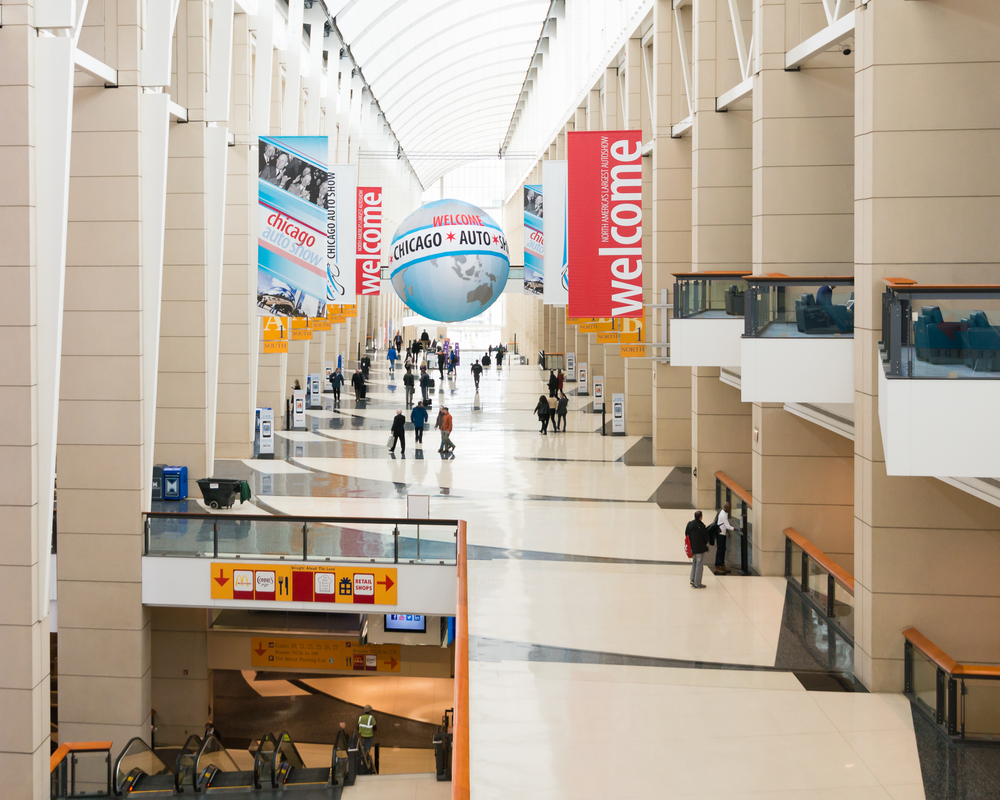 The IRCE conference will take place at McCormick Place in Chicago's South Loop. Event organizers have partnered with a variety of local hotels to offer up a great place to stay at a good rate. It's best to find a hotel fairly close to the venue so you can continue interacting with conference participants after the workshops wrap up for the day.
Another tip: research the restaurants and bars near McCormick Place. Since most participants do not do any kind of research beforehand, you'll be the person who can make the suggestion to reconvene later for dinner or drinks with your new contacts.
IRCE lists the hotels with room availability for the conference here. Check it out.
Check out Chicago – and have fun!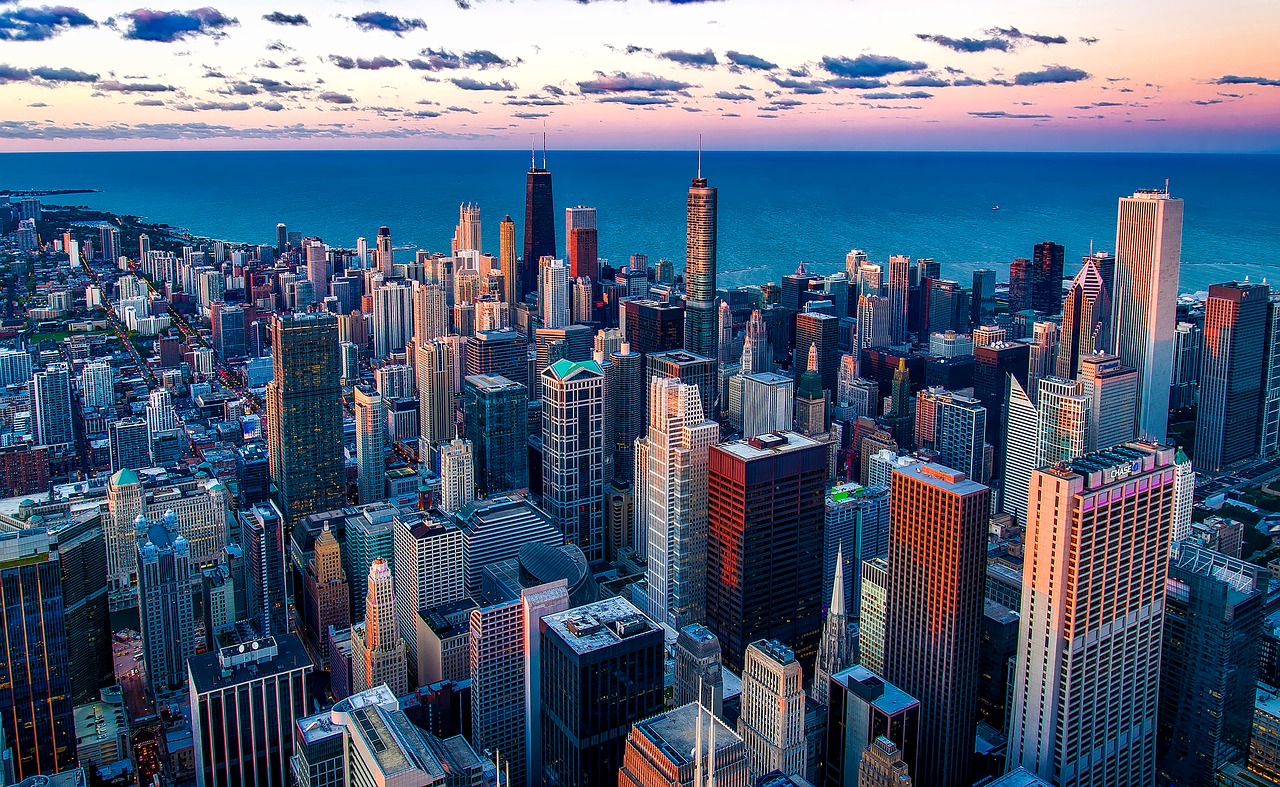 Who says you can't mix business and pleasure? Chicago is an amazing city with tons of attractions (and distractions) to offer. Plus, June is one of the best months to visit and enjoy the city.
So, what should you do during your four-day stay? We recommend checking out Eventbrite Chicago, Chicago Traveler or Timeout Chicago. These sites constantly update the food and entertainment events throughout the city, and you're bound to find something to your liking. On a budget? Check out this free list of activities and still have a great time!
In short, IRCE is an amazing four day event. You get to learn new things, meet new people, see the latest e-commerce trends, and observe what your competition is working on.
For over 20 years, Robosoft has been creating powerful mobile and digital experiences in six industries and across five continents. You can rely on us to deliver beautiful, intuitive, and seamlessly executed mobile apps. We're honored to participate in the 2017 IRCE event. Don't forget to visit us at Booth #986 and say hi. Finally: have a great time – it will be a blast!
Stay on top of Mobile trends
Last but not least, no matter what your background is, one thing is certain.
The 2017 IRCE event in Chicago is a great opportunity to stay on top of the latest mobile trends.
Whether we like it or not, mobile is the future. Check that – mobile is the present.
Most searching and browsing for new products, services, entertainment and more happens on smartphone devices.
Leveraging mobile technologies and creating exceptional mobile experiences should be the number one priority for every business out there. We looked at the 2017 IRCE workshop list. Here's a list of amazing events that every conference participant should attend.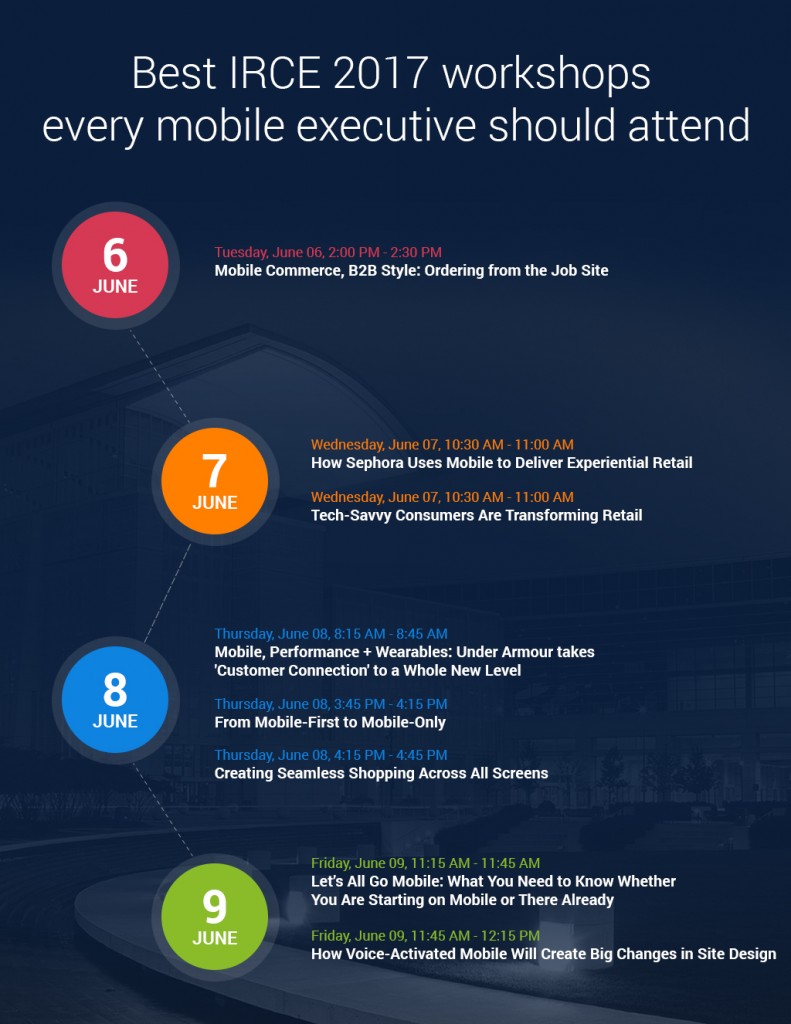 See you all at the 2017 IRCE conference in June! Don't forget to stop by Booth 986.