What Is Smart Home Technology?
Did you remember to turn off all your house lights in the morning, adjust your thermostat, or arm your security system before you left for work or on an extended trip? Smart home technology today enables users to manage these small but significant tasks to reduce the stress and costs associated with these household necessities.
"Smart home" is an umbrella term for the automation, digitization and interconnection of household tasks that can be set up automatically and controlled remotely, thereby making our daily lives more efficient. The United States alone will see over 42 million smart home devices installed by end of 2019. Globally, experts predict the home automation market will reach $21.6 billion by 2020 and upwards of $53.5 billion by 2022.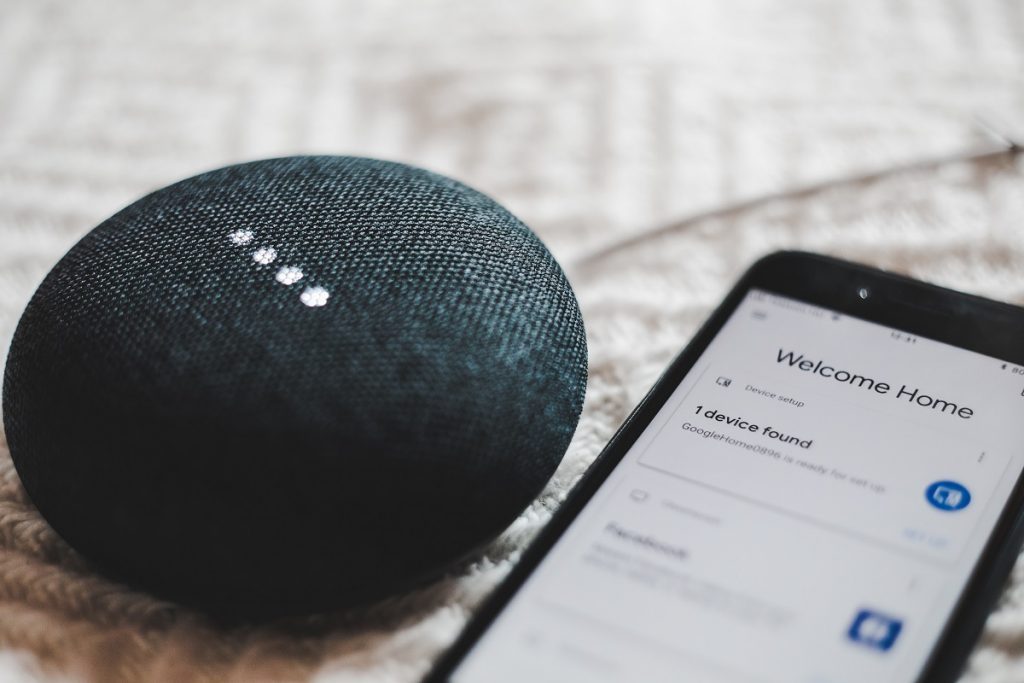 Smart home technology as we know it began with the invention of the thermostat; today's uses include home security, energy use monitoring, remote elderly or disability care, appliance and lighting control, and many more. The Internet of Things, or IoT, is the connecting of devices to the Internet (home appliances, thermostats, vehicles); tech like voice assistants and AI also form a part of home automation. According to ADT, a leading home & business security provider, nearly 4 in 5 smart home device owners preferred to control their device through voice command. In this post, we cover technologies that are fuelling the growth of home automation, the security concerns associated with these innovations, and a few notes on the future of home automation.
Recent Innovations in Smart Home Technology
In the past, home automation technology varied from country to country, but advances in industry standards have enabled manufacturers to focus their efforts in improving the connectivity through mesh networking. Current major players include Google (Nest), Alexa, Apple (HomeKit), Amazon (Echo), Belkin, Wink, Logitech and Honeywell. Smart speakers are the second most common type of smart devices in home (with Smart TVs being the most popular) with wireless audio gaining in popularity.
Throughout most of 2017, home automation applications revolved primarily around security and thermostat control. In 2018, however, these devices were actually speaking to each other, connecting users to their homes and devices through a platform-focused approach. We saw data and analytics give homeowners a more comprehensive understanding of household operating expenses, and remote access gave them control over how effective those devices were practically helping them live simpler lives.
One of the recent innovations in smart home tech, WooHoo is a central hub for controlling all IoT devices in your home. This wifi-enabled device uses a 360-degree camera to detect which household member is speaking, using both voice- and facial-recognition software to learn the commands and preferences of each member. "If you're in a smart car and you're coming home," explains Joseph Santos, Chief Digital and Marketing Officer at Smart Beings, "it will interact with your vehicle and know that someone is coming home, so it will turn on the thermostat, turn on the lights."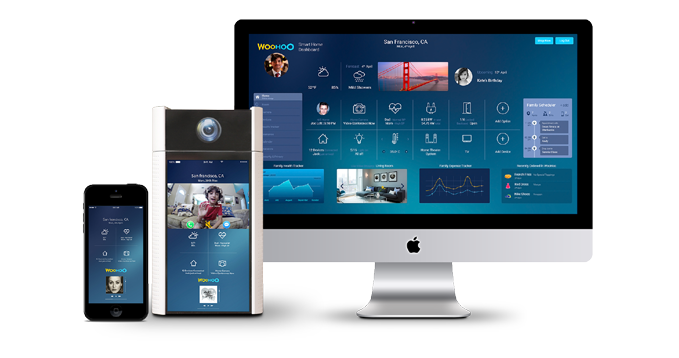 Image source
Reactive Technologies uses smart meters and IoT devices (smart grid technology) to merge the telecommunications and energy sectors to better manage energy consumption for its users across specific regions. Through a recent project in France, Reactive is changing the "energy consumption of fridges and freezers in hundreds of retail locations, making adjustments throughout the day to free up energy when energy demand is high."
While these changes don't make a huge impact per household, smart home devices can collectively help reduce energy consumption and not only cut costs per household but also ensure that energy is better distributed to reduce both shortages and overages in the long run.
Security and Privacy Concerns
Convenience in the Digital Age has prompted us to share our digital footprint with a number of companies, which they use to create and market products they think we'll use. With the advent of smart home technology, users are also sharing their physical footprint, both at home and while away. "It is not a matter of if but when these systems will be compromised, and the consequences could be much more severe than lost social security numbers," shares Dimitri Stiliadis of Aporeto. "Addressing security and privacy will become a fundamental concern that will shape this industry."
For example, many people leave their lights on while they're traveling in the interest of deterring would-be burglars. Security concerns that can be addressed with something as simple as a lighting system app that allows you to remotely access your lights with a variety of controls while away offers the peace of mind needed to enjoy a vacation.
Homeowners may also be concerned that their home could be vulnerable to a hack or break-ins, such as having their home security apps fail, being robbed, or having their passwords leaked. For others, they're concerned "about the privacy implications of living and working among so many Internet-connected cameras and microphones." Some experts are also worried that IoT is "a security nightmare" because many technology companies don't possess the technical and practical expertise required to ensure their consumers' data is protected at a high level.
As with anything technology-related that handles consumers' personal information, companies in the smart home space must prioritize privacy and security strategies to minimize the risks involved when these situations arise.
The Future of Home Automation
The latest home automation devices not only use wifi but also AI, "the ability to learn patterns, recognize faces and voices", to gather and learn about the user and what their preferences are. The smart home tech that harnesses the power of voice control through your phone, television, and car is becoming more ubiquitous; companies that prioritize devices that can seamlessly integrate with smart home features and apps will see a distinctive edge in the marketplace.
Devices sharing homeowners' data with businesses will be the next big thing…imagine having your refrigerator order your groceries for you because it already knows what items you are low on, or your light fixtures sending an order to Amazon for new bulbs when they're nearing the end of their lifecycle.
Expect to see greater cross-compatibility across devices and platforms, and apps that allows users to control more than one aspect of their home (ie: not just lighting, but also heating, security and appliance control). IoT appliances will also take on more of the workload, alleviating the burden on homeowners…such as having your crockpot connected to your smartphone, so you know when dinner will be ready, or heating your home to your preferred temperature 30 minutes before you arrive, rather than waiting for the heat to kick in after you walk in the door.
As the technology continues to evolve, we won't even need to manually set up these automations. AI tech will enable these devices to not only learn our preferences over time, but to also anticipate our needs and those of our family, leading to a truly automated lifestyle.